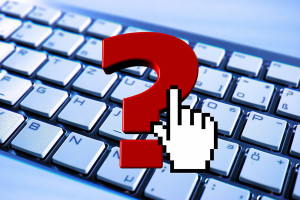 If you have been involved with internet marketing for any amount of time you may have heard about CPA marketing. If you are new to the game then you are in for some hopefully interesting and informative info. Just what is CPA marketing and how can you use it with your business to make money online? This article is going to give you a definition for CPA marketing and steps you can take to get started today.
The Definition: Exactly What is CPA Marketing?
CPA stands for Cost Per Action. Some people also refer to it as 'Cost Per Acquisition'. CPA is a payment model where qualifying actions such as sales or registrations are paid out.
As a CPA advertiser, CPA Marketing would involve high quality paid advertising to promote business and you would get charged only when required actions are completed by your customers according to your bidding spend.
As a CPA affiliate or publisher CPA Marketing would consist of promoting specific offers posted by CPA advertisers and making commissions. You are trying to generate leads and sales for companies and getting rewarded for your efforts.
Examples of actions that you can be paid for include:
Email address submissions
Survey completion
Zip code submission
Form submission
Trial signups
Playing a game
CPA marketing is popular and can be very lucrative because it can be much easier to get a visitor to complete one of the actions above instead of buying something. Most of them time they only have to provide simple information and not get their credit card out so conversions can be high.
There are many niches available and some of the more popular ones include:
Beauty products
Coupons / deals
Gaming
Education
Financial
Health and Fitness
Insurance
Weight loss
So now that you know the answer to 'What is CPA Marketing' where can you go to signup as a publisher/affiliate to make some money? Here are three of the top CPA networks.
MaxBounty – They are a trusted CPA network that offer a huge number of offers in all of the popular niches. MaxBounty is run by some of the best people in the industry.
PeerFly – Another trusted CPA network that offers something for advertisers and publishers. They have a great blog and set of resources available to help with your marketing efforts.
ClickSure – This network offers some higher paying offers in the Forex and Investing niches with payouts of $150.00 per action! I've included this one as an alternative and different option that the other two listed.
There is much more involved with CPA marketing including how to signup with CPA networks and get accepted, strategies for promoting offers, how to get traffic to your cpa offers, how to build landing pages, tricks and tips to get started, and other resources to make you successful.
I have written a guide that is much more detailed and is a complete course on learning CPA marketing and how to make money online. Included are some of most important things to know and understand when beginning and some of the tools you need to make it work.
Click here to get more information about the CPA marketing training course…
So I've given you some basic info on what is cpa marketing and hopefully enough info to peek your interest and learn more. If have been around online marketing for a while and have not yet tried CPA marketing you may be surprised at how easy it is to make money. Check out they CPA networks I have recommended, learn more on other sites and forums and setup some campaigns and get it going!