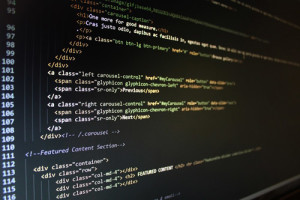 After people make the decision to build a website for their business many struggle with the decision on what type of site to build. The truth is it depends on what your skill level and goals are to determine what type of site you really need. After years of experience building Web sites I'm going to break it down and give you some information to help you make the best decision….for YOU!
HTML vs WordPress
Back in the day the only option was to build a site that was handcoded or with a WYSIWYG (What You See is What You Get) type editor such as DreamWeaver
(Paid) or CoffeeCup (Free).  Things have really changed with the rise of different CMS (Content Management Software) solutions. There is debate on which type of site the search engines like better as far as SEO goes. The most important things to have on any site you build are a mobile optimized version (either responsive or separate mobile version) and important pages like a contact page and policies page. You will also need Web hosting and a domain name for both methods that are described below.
So the question is should you build a website with HTML or WordPress? What are the advantages and disadvantages to each approach?
HTML Websites
HTML Websites can be built from scratch or with a template. The best way to build an HTML site as of this writing is to use a framework such as Twitter Bootstrap that is grid based and an editor such as DreamWeaver to build and manage the site. Let's look at the pros and cons of this approach.
PROS
Simple to setup and install on a Web server
More secure since there usually is not a database
Easier to maintain over time
Free or extremely cheap to build a site
Lightweight and not resource intensive
CONS
Even when using an editor it may require 'coding' or editing by hand
Harder to add functionality
There are a lot of quality HTML templates available on the Web that are both free and premium with a cost. Again, I recommend using a framework like Twitter Bootstrap as your foundation.
WordPress Websites
When I talk about building a WordPress site it involves installing a database, the WordPress software and any themes or plugins to make it look a certain way and function as you want. While HTML sites can be very simple….you can build a WordPress site for anything from one page landing or squeeze pages up to full blown ecommerce sites. Let's now take a look at the pros and cons of WordPress sites….
PROS
Best for blogging but can be used to build just about any type of site
Quickly change appearance and functionality with themes and plugins
Easy to update with Web based admin
Huge community of developers
CONS
Installation may be challenging if you are not tech savvy
Database that needs to be maintained and backed up
Harder to keep secure (must keep up to date to avoid being hacked)
So Which type of Website Do I Recommend?
As a Web designer, freelancer, and business owner I have built quite a few sites over time. I made the switch to building sites primarily with WordPress some time ago mainly for the ability to rapidly build out multiple sites and add functionality with just a few clicks of the mouse. It is amazing the things you can do with a WordPress site and the flexibility is impressive.
For internet marketing, most others also are using WordPress for its simplicity and features. You can go 100% free if you want and still build something great but you will probably find that a premium theme or plugin will be necessary to make things just the way you want. This will still save you a bunch of time and money compared to paying a programmer to add some functionality if you are unable to do it yourself.
WordPress Installation Service
If you are computer savvy and know your way around the internet then installing WordPress may not be an issue for you. You can use something like 'Fantastico' that is included with many cPanel installations to automatically create the database and install WordPress.
If you are not technically inclined I invite you to check out my WordPress Installation Service that I offer for a reasonable price. You will get a premium theme and the best WordPress plugins installed with a quick turnaround time.