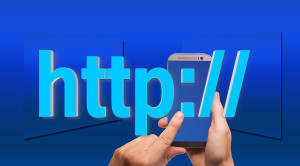 Researching a domain name is an important part of building a blog. This is the address that people will enter into their browser to pull up your site.
The rules have changed on choosing a domain for your blog. It used to be easy to buy a domain with the keywords you wanted to rank for, or get on the first page of Google search results by just having the keyword in the domain. Now you are better off creating a branded name if possible that is unique for your business and building it up over time.
This is actually a better business model for the long run and one you should focus on if you are serious about having a successful blog. While it still may be OK to have a related keyword in your domain, it probably makes more sense to use the name of your business or site or create something original and well thought out.
Before you buy the first domain that is available and think will work you need to do some due diligence. Let's take a look at how to research domain names and come up with ideas in the next section.
Researching Domains
There are some good tools on the Web for coming up with domain name ideas. From your keyword research before you may have come up with some ideas to start with or you can start by brainstorming on a piece of paper or by opening up notepad on your computer and writing down some ideas and then try using the sites shown to narrow down your choices. The prime domains to get are ones with .com extensions. Other alternatives would be .net, and .org extensions, but if the .com is not available, chances are someone else is already using that name and we don't want it anyway because it is not unique.
I recommend that you come up with a list of 5-10 domains. As you will find out it becomes more difficult over time to reserve an available domain that is short, memorable, and not already taken! I've spent days before researching and picking the right domains for different projects. Generally two word domains are perfect if you are not using the name of a business. Try and avoid hyphens and keep domains as short as possible. One thing to keep in mind is that the major paid search platforms only allow 35 characters in their ads. So if you ever plan on buying paid traffic you should keep it shorter than that. Short and memorable is the goal!
You should really take your time here and come up with some good ideas. Don't forget to do a quick search to see if these domains could possibly violate copyright or trademark laws.
Here are a few websites you can use for domain research:
How do  you go about researching domain names? Leave a comment below – would love to hear you thoughts…