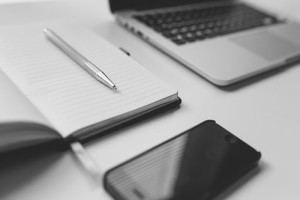 There a bunch of different ways to make money on the internet. I've tried quite a few over the years and would like to share some of my experiences and offer advice on some online business ideas that have the most potential for life changing income when you have the right plan and combine it with hard work and dedication.
Here are my top five ideas for online business…
1. Affiliate Marketing
I rank affiliate marketing #1 on this list of online business ideas because you can literally start in a few minutes and have the potential to earn quickly. The two main components of affiliate marketing are choosing an offer and getting traffic to it so you can produce commissions. There are many types of offers you can promote from physical products to lead generation in just about every niche you can think of. Affiliate marketing is great because it gives you the opportunity to leverage other peoples products and services to earn cash even when you don't have something to sale that you own. If you have no idea what I'm talking about check out my affiliate marketing 101 post which will give you more details about the nuts and bolts of affiliate marketing.
2. Product Creation
If you want to be successful as an internet marketer you should think long term and not just chase shiny objects and quick methods. One of the best ways to achieve success to is create products and sell them online. A product can be in the form of an e-book or videos and is a course that teaches others something of value. Find a target audience for your product where you are solving a problem or giving people training on a subject where they can improve their situation some how and you can do very well. It is very easy to create an e-book or record some videos and put it together in some type of course format. There are many different marketplaces to sell digital products on including Clickbank and JVZoo for any niches, and many different internet marketing forums where you have a hungry audience for learning online marketing. When you list on these marketplaces you can do joint ventures with others and get people signed up as affiliates to promote the product for you. This is an excellent way to build large email lists of customers that you can send promotions to in the future.
3. E-commerce
When discussing online business ideas one of the topics that always comes up is building an online store and selling physical products. E-commerce stores come in a few different forms but the basics of building your storefront and finding products to sell has become easier over time. You can build an e-commerce store with an online store builder such as Shopify, BigCommerce, or Volusion. Another route is to do it all yourself and use WordPress with a plugin like WooCommerce or other specialized e-commerce plugin. There are pros and cons on how to build a store that I won't get into detail on this post about but the fact is it is not difficult. The second part of the equation is having products to sell in your store. If you happen to have your own products that is great but most people will look at drop shipping as a fast way to get started with a smaller amount of risk. You can find sources of products through wholesalers, directly with manufacturers/suppliers, and even buy from eBay and resale. Building an e-commerce store requires building a solid brand and is a long term project but the payoff can be huge and recurring if done correctly.
4. Blogging
As a digital marketer in about every niche it probably is beneficial to build a blog to post articles and information about the subject you are promoting. If you have chosen a niche about fishing you could write articles helping people become better fisherman and include affiliate links or even promote your own e-book to visitors. You can give away a free report and start building an email list of people that are interested in fishing. Having your own blog is your own property to build up a brand and offer people quality information and content. As you build the blog up and pick up traffic you can expand monetization and earn from many different methods over time.
5. Service Provider
I classify this as one of the online business ideas…even though you may primarily be focusing on offline or local clients. There are quite a few services you can offer people to help with marketing including Web design, graphic design, video marketing, copywriting, SEO, PPC management, reputation management, campaign management, and more. If you have any skills that you are good at I guarantee there is a business out there that is willing to let you handle the details and will pay you well if you can produce results. Even if you are not an expert you can also outsource work and be the middleman and mark up the difference of what you are paying and selling it for to clients. If you do get into providing services try and structure your pricing to have recurring payments setup on a monthly basis for maintenance, etc.
Which Online Business Ideas to Choose?
So I've given you five of my favorites to get started with but you may still be wondering which one is the best? The answer depends on what your interests are and if you have any natural talents. The first thing you should consider is if you are really passionate about a certain subject. If you have a hobby or even work experience that includes alot of knowledge you can share with others then you have the perfect start. So if you are good at writing and enjoy it you can create a product or blog on just about any topic you like. If you are addicted to video games and like talking about them and sharing tips then you could start a blog or even start an e-commerce store with a blog. If you are creative and have work experience as a web designer, graphic designer, or artist you could easily start a side business providing marketing services and start getting some local clients and building a recurring income portfolio.
The fact is the internet has been life changing for countless people who have embraced technology and realized the power of a global marketplace. You are not just marketing to the people in your city or state. You have an entire world you can market to and grow your online business into something that is as big as you want.