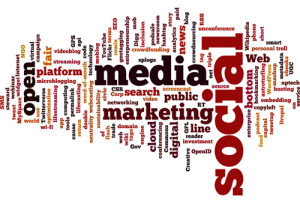 So just what is the best internet marketing definition?
People define internet or 'online' marketing in different ways but the basic meaning is using different forms of advertising and digital marketing to drive sales or customer actions on the online or digitally.
Types of Internet Marketing
One way to understand how internet marketing works is to look at the different types. The types listed generally all are classified as a form of advertising or a means of driving traffic to a specific website or landing page with the intention of converting that visitor into a lead or customer. Here are five of the most popular types of internet marketing that people do online.
Search Engine Optimization – Often referred by its acronym of SEO, this is the process of optimizing a website both internally and factors externally pointing to it to improve natural organic search engine rankings in Google and Bing/Yahoo. This method can be very expensive and slow and difficult depending on how competitive a niche you are in.
Video Marketing – Creation of videos to give your audience information about the product or service you are promoting. These can be information or sales oriented and usually people post on YouTube and then to their website or blog. Video marketing has been proven to be one of the most effective online marketing methods and you will notice that many sales landing pages use Video to presell visitors.
Email Marketing – An effective way to develop a relationship with potential and existing customers is to start building an email list that you can send a newsletter to. Make sure to add customers that have purchased from you as they are very valuable and then give it a free report or other valuable information to entice people to sign up for your list. Over time you can send them information including direct sales messages. This type of online marketing is very effective as you establish a trusted connection.
PPC / Paid Traffic – Google AdWords and FaceBook are two of the major forms of paid traffic that people use to get visitors to their offer. Paid traffic can be expensive and difficult to learn but provides near instant results after a campaign is optimized. There are targeting options for demographics, interests, and other things to really match to the audience you want to sell to
Social Media – FaceBook, YouTube, Google+, LinkedIn, and Twitter are the major Social Media platforms that every serious online marketer should create accounts at and participate in. These are great sites to build brand awareness and share information including blog posts, specials, photos, etc. Google has recently placed more weight on having a good Social Media presence so it is important to be a regular participant on these sites.
Internet Marketing Definition Expanded
This is just a partial list and hopefully gives you an overview of what online marketing is all about. There are many good resources on the Web that can help you learn more including this blog. Digital marketing can be very cost effective vs. traditional advertising methods and has a real advantage of being trackable and easily optimized with enough data. So instead of throwing money at advertising campaigns and not knowing if it is working you have the ability to try multiple things at once and track results. After you have determined what is getting you those leads or sales you can devote more resources to those methods.
Another internet marketing definition is associated with affiliate marketing where you work with merchants and large networks to get a commission for making sales or generating leads. Many online marketers use the term 'internet marketing' interchangeably with 'affiliate marketing' so you may see it referenced that way.
I hope this has been an informative post on defining the real meaning of internet marketing.