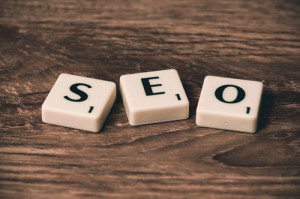 As an online marketer we are often bombarded with acronyms for different software, processes, and actions that take place in the digital world. If you've been around the game for a while you may be familiar with many of these but if you are new or looking to learn more acronyms this list is for you! I have created an epic list of internet marketing acronyms that will help you understand the meanings of some of the most common things associated with digital marketing.
These terms range from general marketing definitions, to web design terms, to general web explanations, to programming, and more. Hopefully this list will help you out – make sure to bookmark it as I will update as I come across new marketing related acronyms that are useful.
AIDA – Attention/awareness, interest, desire, action
AJAX – Asynchronous Javascript and XML
API – Application program interface
AOV – Average order value
AM – Affiliate manager
AOV – Average order value
AR – Augmented reality
ASCII – American standard code for information interchange
ASP – Application service provider
ATD – Agency trading desk
B2B – Business to business
B2C – Business to consumer
BANT – Budget, authority, need, timeline
BOFU – Bottom of the funnel
BL – Backlink
BR – Bounce rate
CAC – Customer acquisition cost
CB – ClickBank
CJ – Commission Junction (affiliate network)
CLV – Customer lifetime value
CMO – Chief marketing officer
CMS – Content management system
COCA – Cost of customer acquisition
CPA – Cost per acquisition / action
CPC – Cost per click
CPCV – Cost per completed view
CPD – Cost per download
CPE – Cost per engagement
CPI – Cost per install
CPL – Cost per lead
CPM – Cost per thousand
CPS – Cost per sale
CPR – Cost per registration / Cost per ratio
CPV – Cost per view
CR – Conversion rate
CRM – Customer relationship management
CRO – Conversion rate optimization
CSE – Custom search engine / Comparison search engine
CSS – Cascading style sheets
CSV – Comma separated values
CTA – Call to action
CTOR – Click to open rate
CTR – Click-through rate
CX – Customer experience
DM – Direct mail / Direct message
DMP – Data management platform
DNS – Domain name server/system
DR – Direct response
DSP – Demand-side platform
ECPM – Effective CPM
EPC – Earnings per click
EPM – Earnings per thousand
ESP – Email service provider
FAQ – Frequently asked questions
FF – Follow Friday (#FF or #FollowFriday)
FB – Facebook
FBML – Facebook Markup Language
FHG – Free hosted gallery
FPA – Full page ad
FTP – File transfer protocol
GA – Google Analytics
GIF – Graphics interchange format
GUI – Graphical user interface
H1, H2, H3, H4, H5 – HTML header tags
HTML – HyperText Markup Language
HTTP – Hyper Text Transfer Protocol
HTTPS – Hyper Text Transfer Protocol Secure
IBL – Inbound link
ICANN – Internet Corporation for Assigned Names
IE – Internet explorer
IM – Instant Messaging
IMG – Image
IMAP – Internet Message Access Protocol
IP – Internet Protocol / Intellectual property
IPTV – Internet protocol television
ISP – Internet service provider
JPEG / JPG – Joint photographic experts group
JS – JavaScript
JV – Joint venture
KPI – Key performance indicator
LLC – Limited Liability Corporation/Company
LP – Landing page
LS – Linkshare (affiliate network)
LSI – Latent semantic indexing
LTV – Lifetime value
MOFU – Middle of the funnel
MoM – Month on month / Month over month
MLM – Multi-level marketing
MMO – Make money online
MQL – Marketing qualified lead
MT – Modified tweet
MTD – Month to Date
MVT – Multivariate testing
NDA – Non disclosure agreement
OEM – Original equipment manufacturer
OS – Operating system / open source
PDF – Portable document format
PHP – PHP Hypertext Preprocessor
POS – Point of sale
PNG – Portable network graphics
PPA – Pay per action
PPC – Pay per click
PPL – Pay per lead
PPV – Pay per view
PR – PageRank
PV – Page view
QA – Quality assurance
QR Code – Quick response code
QS – Quality score
RFI – Request for information
RFP – Request for proposal
ROI – Return on investment
RON – Run of network
ROR – Ruby on Rails
ROS – Run of site
RSS – Really Simple Syndication / Rich site summary
RT – Retweet
RTB – Real time bidding
RTD – Real time data
S2S – Server to server
SaaS – Software as a service
SAS – Shareasale (affiliate network)
SEM – Search engine marketing
SEO – Search engine optimization
SE – Search engine
SERP – Search engine results page
SID – Sub ID / Shopper ID
SLA – Service level agreement
SM – Social media
SMB – Small to medium business
SME – Small to medium enterprise
SMM – Social media marketing
SMO – Social media optimisation
SMP – Social media platform
SMS – Short message service
SOAP – Small Objects Access Protocol
SOHO – Small office/home office
SOV – Share of voice
SOW – Statement of work
SSL – Secure Sockets Layer
SSP – Supply-side platform
SQL – Sales qualified lead / structured query language
SVG – Scalable vector graphics
SWOT – Strengths, weaknesses, opportunities, threats
TLD – Top level domain
TOFU – Top of the funnel
TOS – Terms of service
TR – Trust Rank
UCD – User-centric design
UGC – User generated content
UI – User interface
UX – User experience
UGC – User-generated content
URL – Uniform resource locator
USP – Unique selling proposition
UV – Unique visitor
UX – User experience
VOD – Video on demand
VM – Viral marketing
W3C – World wide web consortium
WWW – World wide web
WOMM – Word of mouth marketing
WP – WordPress
WYSIWYG – What you see is what you get
YOY – Year on year
YTD – Year to date
XML – Extensible Markup Language
Did I miss any internet marketing acronyms? Make sure to drop me a comment below and add anything you feel is important in the online marketing world!