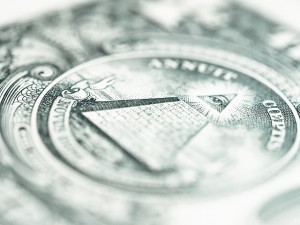 After you build a website and start getting some traffic it may be time to start looking at how to make money with it and different strategies for monetization. Here are the most popular ways to start profiting from your website as we look at how to monetize a website…
Sell Advertising Space
Selling advertising space on your blog is an easy way to make money for people that want to run banner ads. There are a few different ways to handle this, from manually placing banners on your site and collecting the fees to having your own ad server that automatically rotates ads and a billing system in place. Also, just like you can buy banner advertising with BuySellAds you can sell space there as well once your site grows enough to be accepted.
Contextual Ads
Contextual ads can be banner images or text ads that are served on your site automatically from an advertising network. They show ads that are related to your site and you generally get paid per click. If your site gets enough traffic and the niche you are in is competitive it is possible to make a good steady income just from these types of ads. The most profitable place to sign up for contextual ads is at Google Adsense.
Affiliate Marketing
What is affiliate marketing? Simply defined, it is promoting a product or service and getting a commission as a percentage or flat rate when a sale is made or an action is completed.
As discussed in the article, generally affiliate marketing, or internet marketing as it is sometimes also referred to can be grouped into one of two categories:
Physical Products or Services
CPA Marketing (Cost Per Action)
Promoting physical products, informational products, and other services can be a great way to create an income from your blog. You could write reviews about specific products and then link to them directly from your blog post. Another method is to write informative articles that offer a solution and then tie the product or service you are promoting into your post and link that way.
Here are some of the most popular affiliate marketing networks you can join. The big networks are the best places to join as they list many different merchants all in one place:
CPA marketing is the other method to make money with affiliate marketing. It involves promoting a product or service, but instead of getting a percentage commission you get a flat rate for getting the visitor to complete a specific action. The most common types of CPA campaigns include short form lead generation, email submits, and zip submits. CPA marketing is popular and can be very profitable because getting a visitor to submit a short form, for example, can be much easier than getting them to click through and purchase a product from your site. Here are some of the most popular CPA networks you can sign up at and start making money with your blog:
And finally let's not forget about some of the more popular independent Affiliate programs that you can sign up for directly with merchants. Amazon is the biggest and most known example and to this day is one of the most successful affiliate programs ever created. Here are the best places to signup for an Independent affiliate program directly with merchants. You can also search the Web for 'affiliate program' along with your keyword or visit an affiliate directory to find more independent programs:
This was a pretty big section but it is one of the most important so you understand how to make money with your blog. Become familiar with the different options you have for monetizing your site. There are many more ways to make money with a blog but I wanted to introduce you to some of the most popular methods.
Getting Approved on Affiliate and CPA Networks
Most of the Affiliate and CPA networks I have talked about here are easy to get accepted into. You will need to apply and on your application you need to be honest about how you are planning to promote their programs.
The best way to go here is to build up your blog enough where you have a few posts and all of your pages setup and use that on your applications. Tell the network you are applying to that you plan on promoting via SEO and writing blog posts and reviews and driving traffic to your site from various sources.
Make sure to answer all questions on the application you are filing out as well. Usually you will get a response within a day or two of your status.
Here are some other quick methods of how to monetize your website that I won't go into detail on but can work very well:
Build an email list to market to
Sell products that you have created
Offer consulting services
Setup a store section selling your own goods or someone elses
Capture leads and sell to others
Setup a membership site and sell access to premium content or products
Summary
By using one or all of the strategies above you will be well on your way to making money online.
Do you have something to share on the topic of how to monetize a website? Share your thoughts below…