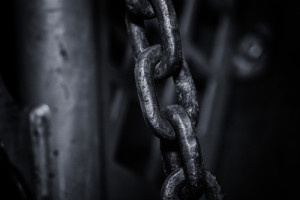 This question comes up alot and the answer is it depends. If you plan on direct linking Bing Ads to your affiliate or CPA offers it is possible to get conversions and make some money but there are some things to consider.
Direct Linking vs. Landing Pages
Way back in the early days of internet marketing in the PPC world you could deposit money into your AdWords account, write up some simple ads that linked directly to your ClickBank offer and watch your bank account grow. Those days are long gone but there are some PPC networks that still allow direct linking to affiliate offers. Direct linking means pointing the destination URL in your ad directly to your affiliate link, or linking directly to the merchant/company you are promoting.
The best way to promote any offer is to build a landing page to either pre-sell the visitor on the benefits or use a squeeze page to collect their email then redirect them to the offer automatically afterwards. I'm far from a PPC expert but almost all of my profitable campaigns in the past were the result of building and testing different landing pages.
So Why Direct Link?
Direct linking still has it's place and Bing Ads allows direct linking for affiliate and CPA offers. They seem to be more lenient that many PPC networks but you have to make sure to follow their terms of service and not promote anything that is unacceptable. Direct linking with Bing Ads will allow you to quickly test offers to see if you can get it to convert. If you start with an offer that you know converts it is just a matter of trying different keywords and ads until you find ones that work.
Direct Linking with Bing Ads Tips
You can be successful direct linking anything but it may take some testing….which means time and money. Don't expect to toss up a campaign and be profitable (unless you get lucky). Here are some ideas to try to find winning Bing Ads campaigns:
ClickBank offers work if you promote high gravity products for any niche that offers a solution to a problem (Health, Relationships, Making Money, etc). CPA lead generation offers can work well (Financial, Insurance, etc).
Forget what you've learned about using exact and phrase match and tight ad group targeting…to get enough traffic you will need to bid broad alot of the time and you can optimize this and create more ad groups and keywords once you find what is converting. (Go wide and then go deep).
Don't promote landing pages that have video or popups….your ads will probably get disapproved.
Test 2-3 times the offer payout and if no conversions try something else.
This is a volume game…you may try 10 before you find 1 that works. It's very quick to create campaigns so do multiple daily.
Promoting physical products (commissions based off sales) can work, and ShareASale is a great place to find merchants that allow this. You can deep link to specific product pages and target buying keywords
Keep your bids low to start and increase if volume is not there
Daily budgets can be $10
Only promote Tier1 countries (US, Canada, UK, Australia, etc) and stick to Bing Ads search only. Their partner search sites and display network is not good to start with.
Make sure to split test at least two ad copies per ad group and keep testing and optmizing.
Check stats daily and cut keywords that are eating budget with lots of clicks and no conversions
These are some pretty general tips but should get you started in the right direction direct linking with Bing Ads. If you are new to PPC in general Bing Ads can be a great place to learn and there are plenty of other tutorials out there that are more in depth.
Have you had success direct linking with Bing? Share it below with a comment…would love to hear from you.