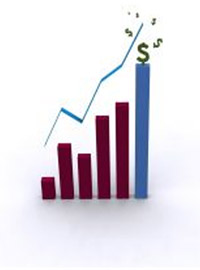 If you do any type of PPC advertising you may be familiar with buying cycles. You can group buying cycles into three distinct categories and use these to your advantage when buying keywords.
Browsing
Comparison
Purchase
In the browsing phase customers are simply starting to look at what is out there for their needs. They generally know the type of product they want but not specifically a brand or model. It is at this time that they determine specifically which products they want to look into more.
The comparison cycle brings a detailed look at specific products that they know meet all of their criteria. It is during this time that online reviews are often looked at and features are compared to narrow down the choices.
The final stage is purchasing and this is where we can really target people and tap into 'buyer keywords' that likely will convert better since they are ready to pull their credit card out and purchase online. Surprisingly many online marketers…even experienced ones are not familiar with how to target the highest converting category of the buying cycle.
Here are some keywords you can use with product names, models, etc to get very targeted, high converting phrases to use to greatly increase your chance of snagging commissions for everything from physical products to CPA offers. Simply take these buyer keywords and add them in front or behind your product or model name/number and watch your conversions skyrocket. Here are some of my favorites with the highest buyer intent:
order
buy
purchase
where to buy
where can i buy
where to find
where to shop for
shop
shop for
buy online
order online
purchase online
best savings for
best price for
cash back for
cheap
cheapest
discount
get
good price for
new
lowest price for
low priced
low cost
sale
bonus
discount
coupon
code
in stock
free shipping
price
deal
cost
bargain
store
shop
save
savings
compare
promo
promotion
cheap
replacement
clearance
discount code
great buy
offer
review
ratings
wholesale
bargains
bargain
best prices
lowest prices
discounts
sales
coupons
codes
coupon code
stores
prices
costs
deals
compare prices
pre-order
pre order
overstock
special
in stock