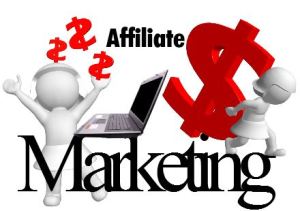 Affiliate marketing can be a very lucrative and easy way to make money online because you do not have to own a product or service to sell and you can start making commissions very quickly once you start getting traffic to an offer, especially if it converts well.
Many newbies feel overwhelmed with all of the different affiliate marketing programs out there and just how to get started. Lucky for you I am going to give you a complete crash course on affiliate marketing and how you can start profiting quickly. Follow the steps outlined below and you will be on your way to making money online.
In a nutshell….there are three parts to making money with affiliate programs:
OFFER > TRAFFIC > CONVERSIONS
1. Affiliate Program Offers
The first part of the equation is finding a good offer to promote. Although there are independent affiliate programs out there the best place to find them is through an affiliate network. To gain access to an affiliate network you need to apply first to gain access. Affiliate programs usually either pay you when a sale is made (usually defined as Cost Per Sale, or CPS), or when a customer takes some kind of action (usually defined as Cost Per Action, or CPA).
CPS Affiliate Programs
Cost per sale affiliate programs are typically offered through major retailers that sell goods or merchandise such as clothing, electronics, jewelry, etc. Software and services can also make you commissions on a per sale basis and there are plenty of programs out there. You will get a predefined commission percentage based on the total of the order that a customer makes after clicking on your link and completing a checkout on their site. The most popular CPS affiliate programs can be found at these affiliate networks:
TIP: Try and promote affiliate programs that have a recurring or residual commission structure. What this means is you will get paid over and over again from a subscription or recurring billing. So with the same amount of effort you can make money on autopilot, month after month usually. I am a huge fan of recurring affiliate programs and highly recommend this approach.
CPA Affiliate Offers
Cost Per Action offers come in a variety of forms including email submits, trial offers, downloads, and form submits. You get paid when a user clicks on your tracking link and completes a specified action that the company is willing to pay for. These companies are willing to pay you because you are helping to generate leads for them. Typically CPA offers are easier to promote and often convert better because the many times the user does not need to pull out a credit card … but instead fill out a form or enter their email address.
Here are the most popular CPA networks to get started with and that I personally recommend for stability and being legitimate:
TIP: You can use directories like Odigger.com and Offervault.com to find and compare offers from different networks before signing up. This is a good way to see what is popular and where to get paid the most.
Tips on Getting Accepted Into Affiliate and CPA Networks
Some affiliate networks are harder to get into than others and this may be true if you are just starting out. CPA networks can be a bit pickier on who they accept because of the types of offers that are running. The easiest affiliate networks to get into are the bigger ones that are more traditional such as Commission Junction and ShareASale.
You will be required to fill out an application that includes your contact information and background with affiliate marketing.
TIP: Build a 'company' website either through a free blog provider like WordPress or Blogger.com or through your own hosting and install WordPress. This is free and easy to do and makes you look much more professional and serious in the eyes of the affiliate network. Build out a few pages about the niche you wish to promote or build a general web design or marketing related site that shows you as an internet marketing specialist. Tell them on the application that you plan on promoting offers through 'Search Engine Optimization (SEO)' methods and writing reviews or niche related content to the offers you want to promote.
This is how I got started with affiliate networks. Once you have applied and are accepted into a few it becomes much easier and you have experience and examples to show.
Which Offers To Promote?
When starting out it helps to choose a niche or set of products or services that you have interest in. If you are into camping signup with a store that sells camping gear. If you love to play guitar signup with an online retailer that sells equipment or you could choose to promote an instructional program or membership site that offers online guitar lessons. Once you have chosen an offer to promote that you are into it will be easier to write content or ad copy since you have interest and knowledge on the subject.
Don't get caught up in picking the perfect offer to start with. Pick one that looks good and has a decent commission and go for it. Generally the 'health', 'wealth', and 'relationship' niches are evergreen huge areas to promote that have a ton of offers and traffic to make it worthwhile. Try and avoid niches so small that noone is interested.
2. Traffic
So now that you have an offer the next step is to get traffic to it. There are free and paid options available to get traffic to affiliate program offers.
Free Traffic Options
Most people that start out with affiliate marketing choose to go the free route. Free traffic to an offer definitely works and there are alot of different ways to do it which I list below. The disadvantage is that free traffic often relies on SEO and organic traffic or rankings and this may take some time to achieve. I'm not going to go into depth about keyword research and how to rank in the search engines but just know that Google now places more weight on quality content that offers 'value' to the users. Concentrate on writing something useful that helps to solve a problem and you will be well on your way.
The key thing to remember in all content that you write is to have a clear call to action asking the user to click and check out the product or service with your affiliate link. Ideas for promoting include creating 'reviews' on products or services, tips on how to use something, and links to coupons or special offers.
Here are the best ways to promote for free:
Build a Blog – You can signup for free at WordPress.com or Blogger.com, choose a theme and start building a site quickly. You will not have control of the site and if something happens you could lose it all. (The better option is to buy a domain name, Web hosting, and install WordPress. The cost is nominal and you will have control of your site. You can still use search engines to get free traffic to your site).
Video marketing – YouTube is the most popular video site on the Web and it is free and easy to setup a Google account and get started. There are free tools to make quick videos, you can use screen capture software, or use PowerPoint to put together some images or slides and convert to video and post.
Document Sharing Sites – Write articles or create slideshows and post on document sharing sites.
List Building – You give a free offer to get people to give their email address and signup to your newsletter. You can then promote offers to the list over time related to your niche.
Forum posting and signatures – Post links to your offers directly if allowed or to your website, videos, or email list signup forms. Become active and post regularly to get free traffic.
Paid Traffic
Paying for traffic is the quickest way to start making money but there are alot of factors to consider and you can lose money quickly if not careful. I recommend you start with one of the free methods mentioned above if possible but paid traffic can make you alot of money and gives you the opportunity to scale quickly when you find the right combination of offer, keywords, and ad copy. When you buy paid traffic you can link directly to the offer or to a landing page or the website or blog you have created. For the purposes of getting started quickly I will discuss direct linking to offers below.
Affiliate programs may not allow paid traffic directly or (direct linking) so check before you try this. Here are the best paid traffic sources to get started below. You will need to apply to get accounts, and then provide funding to start running ads. I am not going to go into how to pick keywords and create ad copy but just know that it is a process of picking what you think is best to start with and then testing different combinations over time to optimize and get as many conversions for the lowest price possible.
PPC
PPC or Pay Per Click networks allow you to signup and create ads with your links to affiliate offers. They are typically offered by search engine companies that often include ad opportunities on the search engines themselves and also a network of content sites that are owned by website operators.
PPV / CPV

PPV or Pay Per View (Cost Per View) advertising allows you to create an account and advertise pop up or pop under ads on targeted websites or keywords on peoples computers that have installed certain software or toolbars. Unlike PPC advertising where you are charged per click, with PPV you will pay for every impression that an ad is shown. PPV advertising can be hard to master but the targeting abilities and lack of restrictions make it attractive for many types of affiliate offers including dating, pay day loans, and other CPA offers. The downside to these networks is they usually require a higher minimum deposit to get started.
LeadImpact – Popular network with alot of targeting opportunites
TrafficVance – Higher quality traffic and recently removed referral requirement. Requires a large initial deposit.
50onRed – Newer network that offers great traffic to a variety of offers.
TIP: Try and pick one paid traffic source and master it. Paid traffic takes money and testing to get right but once you get a converting offer with a constant traffic source it can become an auto pilot and stable profit stream.
3. Conversions
You have an offer and traffic going to it so the question is……ARE YOU MAKING SALES?
How well an offer converts depends on a few factors. Some offers just suck and they will never convert. When you pick an offer it sometimes is a good idea to talk to your affiliate manager if there is one available and ask them what type of offer converts well with the traffic you are using. They usually are happy to share this information. Sometimes you can sort offers by EPC, or earnings per click to see what what is making people money. I usually start by choosing these offers to promote and trying to match traffic with the same demographics as the offer when possible.
If the offer has a good EPC on the network stats but is not converting for you then the next thing to look at is your promotion page if you are linking from a website or blog. Are you offering valuable information for the users with a strong call to action?
For PPC promotions if you are not making sales, have you tried different ad copy and/or keywords? The key to successful PPC campaigns is tracking and there are tools out there to help you setup campaigns to see what is working and making sales for you. The best free tracking software that I use is a product called Prosper202. You will need to have your own web hosting to use this.
There is a relatively new service called Voluum that is hosted by a 3rd party and you can get a free account to start testing with. It offers a very good set of tools and technology to help you make your campaigns profitable with proper tracking and testing.
When the Offer is good, and there is alot of traffic that matches to the demographics of what you are promoting you will make sales. You always want to be testing and improving your landing pages, ad copy, keywords and other methods to make them better over time.
Mobile Marketing
Mobile is becoming more and more important when doing affiliate marketing. Take this into consideration when choosing offers, building websites, and creating ads and make sure to test on mobile devices to make sure visitors can access and get to your content properly.
Internet Marketing Resources
The best way to learn affiliate marketing is by doing. And a good place to learn new methods to try is by frequenting popular internet marketing forums. Here are some great forums to help learn and earn:
Other Tips and Recommendations
You can make a ton of money promoting affiliate programs but you need to constantly keep learning and trying new methods. Once you find something you are interested in and have some success it is time to focus on that one thing and become an expert and dominate.
Whether it is a certain niche you want to promote or a specific traffic method the more you do something the better you will get at it.
Can we say CA-CHING? $$$$$$$$$$$$
Affiliate Marketing Definitions
EPC – Earnings Per Click
PPC – Pay Per Click
SEM – Search Engine Marketing
SEO – Search Engine Optimization
I hope this guide has been useful for you and you will take some action after reading this. While I have not gone into detail about every aspect of affiliate marketing you should now have a basic understanding of how it works and where to get to get more information and get started.
Make sure to check back on this blog and sign up for my newsletter for more tips and resources on how to make money online.
Wishing you success!
Steve